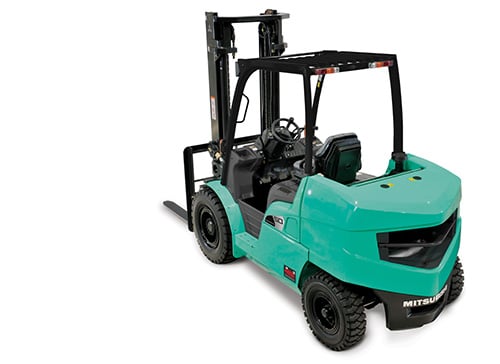 Diesel Trucks
Counterbalance forklift trucks
READY FOR ANOTHER TOUGH DAY. EVERY DAY.
Tough, reliable and built to work as hard as you do
Mitsubishi engine-powered forklifts excel at intensive, versatile and heavy-duty material handling. Robust construction, advanced emission control and intelligent engine management systems combine with an inherently sure-footed, stable design to make it the driver's favourite while their owners appreciate the many business advantages.

The unrivalled range includes load capacities from 2.0 to 10.0 tonnes and all feature a generous specification of advanced features as standard and a wide range of options.