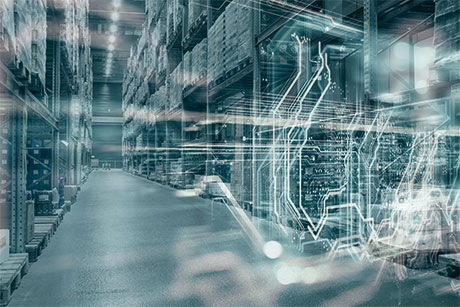 Cold Store Solutions
Keep your trucks operating efficiently in cold store operations
Efficiency in cold store operations
Cold, frozen and chilled stores are an essential part of the modern logistics chain — but they are also expensive to run, and challenging to operate in.

Sub-zero temperatures can affect your forklifts' battery capacity, electronics and mechanics, the high storage density of frozen & chilled stores can negatively impact throughput and efficiency.

Fortunately, with the right equipment and planning, it's possible to operate forklifts smoothly in environments as tough as these.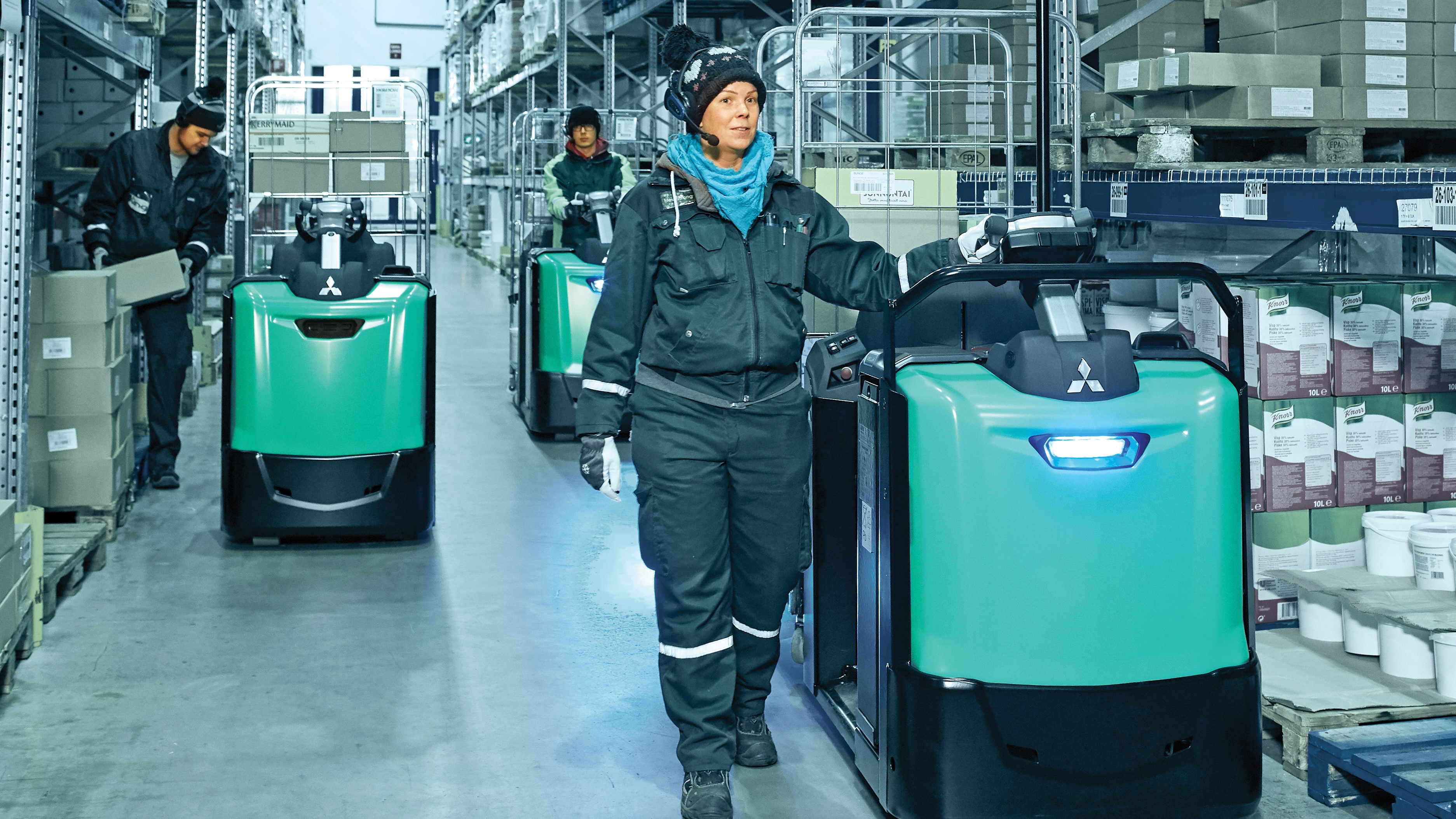 Experience in Cold Store
Mitsubishi Forklift Trucks has long experience in this sector, and a range of modifications to optimise truck performance in frozen & chilled stores — meaning you can focus on the job, instead of worrying about your equipment and staff.
EQUIPMENT THAT CAN WITHSTAND THE COLD
All of our electric trucks are readily available as cold store variants — even at temperatures down to -35°C, Mitsubishi forklift trucks can operate smoothly with some modifications:
Climate-controlled cabins increase operator comfort and reduce downtime
High-capacity batteries

and fast battery changeover systems can counter the battery-draining effects of cold temperatures
High-quality

steel

and welding techniques mean reliability in the cold, which can make welding joints more brittle
A Reliable Cold Store Partner
Mitsubishi Forklift Trucks has been supplying trucks into the UK's frozen sector for over 50 years, giving us great experience in this difficult area of materials handling. We're also members of both the Cold Chain Federation and the British Frozen Food Federation (BFFF).
All of our electric warehouse trucks are available in cold store variants — from pallet trucks and stackers, all the way up to reach trucks and VNA (very narrow aisle) machines.
Across the country, we work closely with cold store operators to help them anticipate and overcome the problems which come with materials handling in sub-zero temperatures.
Solutions to reduce your costs
Frozen & chilled stores are often multi-shift, high-demand, multi-site operations - which naturally have much higher running costs than conventional warehouses. Fortunately, we can bring costs down and make these challenges easier to deal with - not only with equipment, but a range of material handling solutions:
Service support and coverage that maximises uptime
Account management that reports KPIs and supports strategy
Cost control strategies
Contract suitability to meet business demands
Relevant fleet management equipment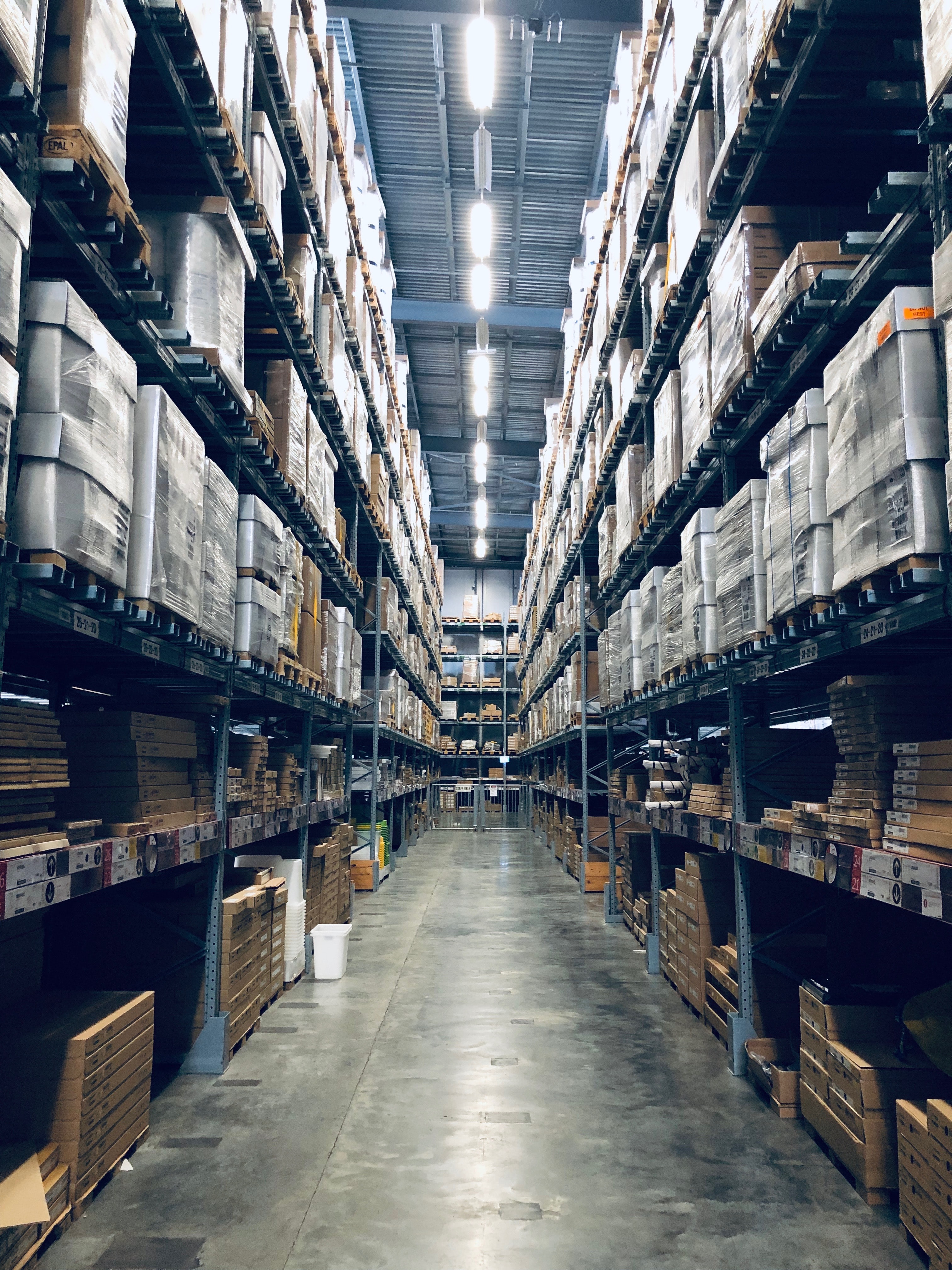 We're active and growing in the temperature controlled sector - so our knowledge and experience in this challenging area will keep increasing.
Need help with your cold store warehouse operation?
Our experienced team knows the sector well, and will be able to advise on the best equipment and materials handling solutions for your business.