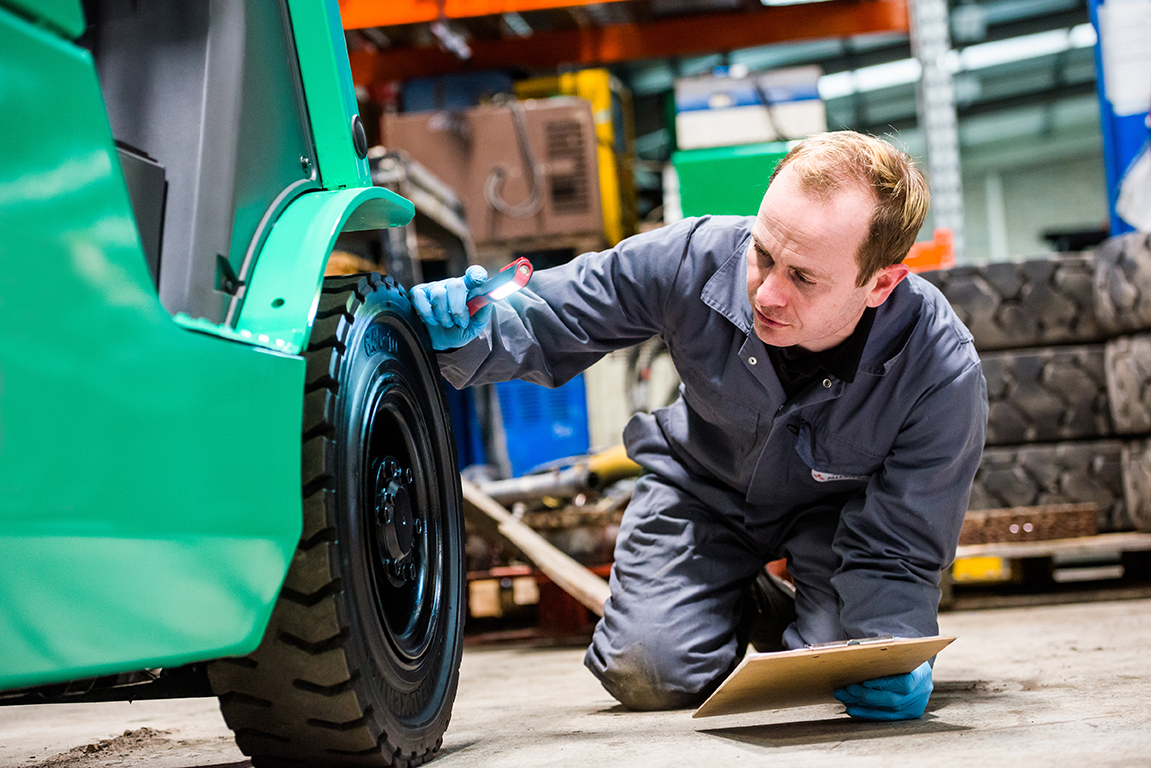 FORKLIFT SERVICE
It's all about the service
Award-winning service
Mitsubishi trucks are operationally reliable and have low maintenance costs. But all forklifts need service from time to time, and our service technicians are ready to help.
When you buy or rent a new truck, you choose a service and maintenance contract that suits you and your needs. Our service agreements consist of regular inspections and repairs combined with preventive or full service.
High performance service coverage for your forklift trucks
Certainly service is paramount – so to keep your operations running as efficiently and smoothly as possible, Mitsubishi Forklift Trucks can provide you with maintenance, materials and servicing that enable you to look after your trucks and your workspace in order to achieve maximum value for your investment, reduce downtime in the long term, and lower your total cost of ownership.
Guaranteeing you greater uptime – parts availability, our engineers carry 80% of fast-moving parts


Peace of mind - providing safety & experience plus nationwide network coverage of HQ/factory trained engineers, reducing costs & risks


Flexible Contractual options - on offer, bespoke & flexible maintenance service contracts, including full and preventative maintenance - options to include additions


Reassurance - Preventative Maintenance compliance reassures – all trucks are maintained on time, reducing breakdowns and increasing uptime


Choice of warranties & service contracts that give complete peace of mind


Traceable service standards and records


Industry leading First Time Fix rates - improving fleet availability