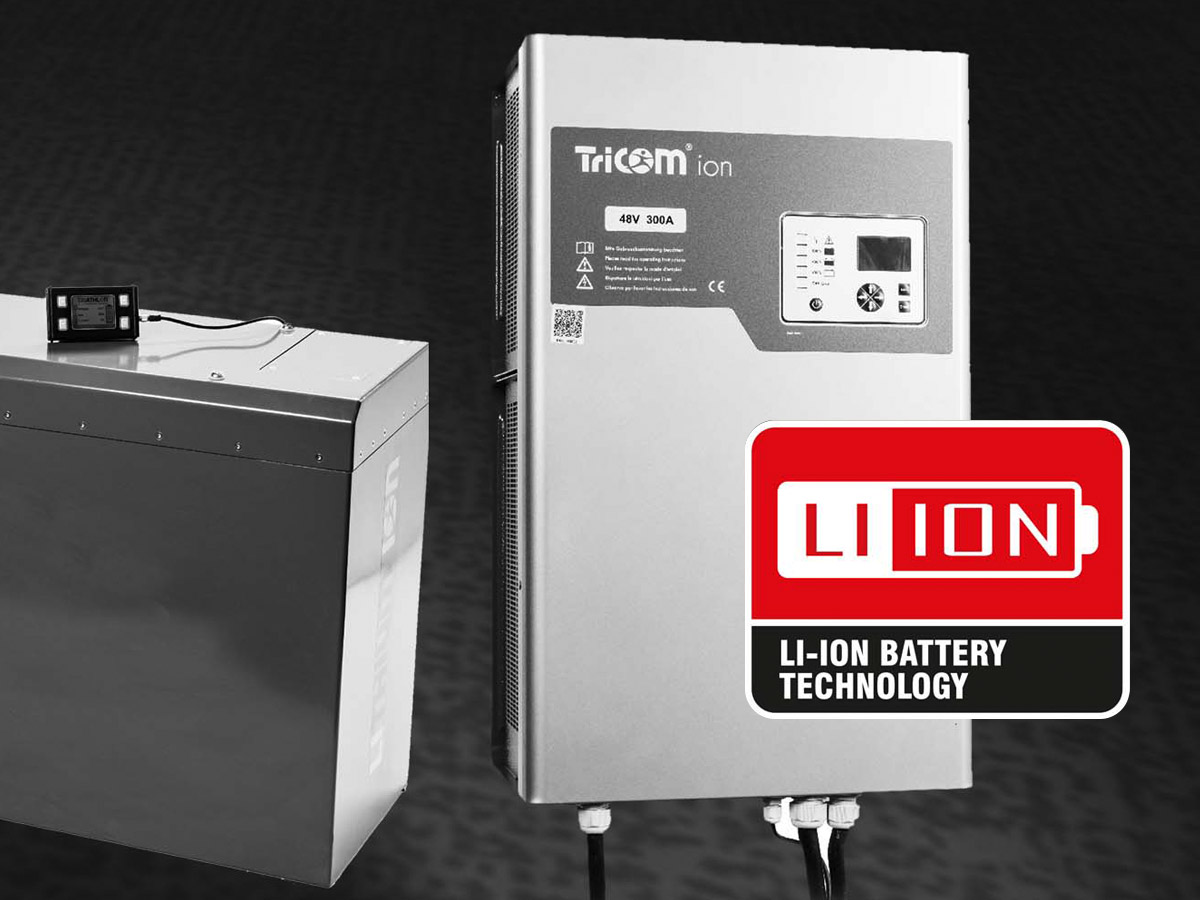 Battery solutions
Energy solutions for your forklifts
Within the world of material handling, electric-powered vehicles typically utilise two types of batteries: lithium-ion (Li-ION) and lead-acid. Each comes with its own advantages, but when choosing which battery type is right for your forklift, the primary deciding factors come down to maintenance, price, efficiency, sustainability, application and TCO (total cost of operation).
WHICH BATTERY SOLUTION IS THE RIGHT ONE?
Compared to lead-acid batteries, lithium-ion batteries offer some significant advantages, especially for multi-shift operation.
Lead-acid batteries are suitable for different applications. Whether light or heavy duty, we have the right battery capacity available for every application.