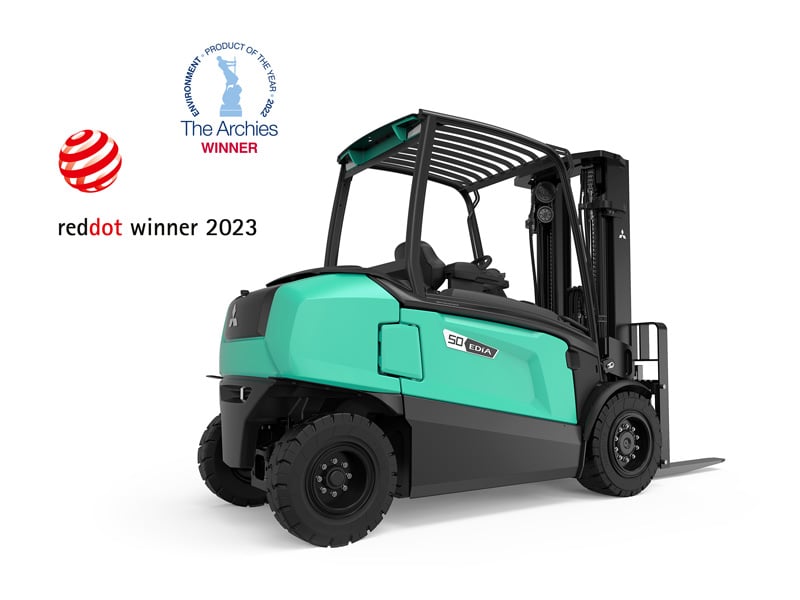 Developed for outstanding productivity
EDiA XL WINS INTERNATIONAL RED DOT DESIGN AWARD
The EDiA XL electric counter­balance has picked up its second honour in recent months after being named winner of a Red Dot design award for 2023.
This latest accolade means the entire current EDiA range: the 1.4–2.0-tonne EDiA EM, the 2.5–3.5-tonne EDiA EX, and the 4.0–5.5-tonne EDiA XL, have all been granted use of the famous Red Dot.
A much sought-after mark, it has become an internationally recognised symbol of outstanding design over its 60+ year history, signifying excellence in aesthetics, functionality, or innovation.

New forklift, used or hire?
We would be happy to advise you so that we can work with you to find the right forklift or warehouse truck for your business. Simply select an option and send us an inquiry.