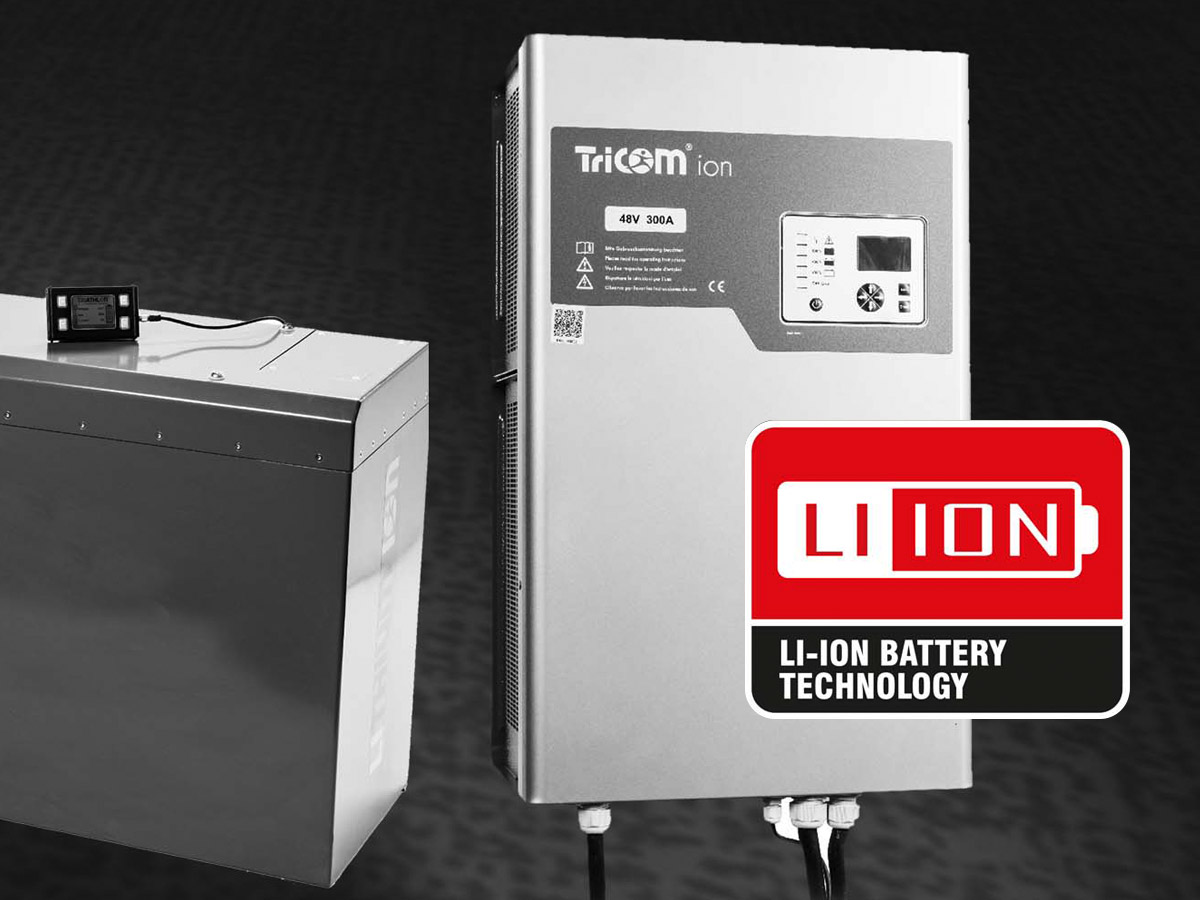 LITHIUM-ION BATTERIES FOR ELECTRIC FORKLIFTS
YOUR BENEFITS AT A GLANCE
Compared to lead-acid batteries, lithium-ion batteries offer some significant advantages, especially for multi-shift operation.
LOWER ENERGY CONSUMPTION
Compared to conventional lead-acid batteries, the energy consumption when charging the lithium-ion batteries is reduced by 30%. This makes lithium-ion technology a significantly greener alternative and can result in significant cost reductions for your business.
SAY GOODBYE TO MAINTENANCE
Li-ION batteries are completely maintenance-free. Their charging system negates the need for battery changing and additional physical maintenance that you would need to carry out with the likes of lead-acid batteries; Li-ION batteries do not require topping up and do not spill hazardous materials.
LOWER LIFETIME COSTS
Whilst they boast high efficiency, Li-ION batteries are around 35% more expensive on the initial purchase than lead-acid. However, after making the initial purchase, they offer cost savings over time. Depending on your application, Li-ION batteries can last anywhere from 5-10 years so, for many, it's worth the investment.
CHARGE ON THE GO
Li-ION batteries allow for opportunity charging, which provides greater flexibility and reduces downtime. A Li-ION battery will be almost fully charged in an hour and a half. As a result of opportunity charging, some batteries never drop below 60% discharge, providing substantial energy savings.
CONSTANT BATTERY POWER
Compared to lead-acid batteries, the performance of a lithium-ion battery remains constant even when the state of charge is low.
BATTERIES YOU CAN DEPEND ON
Lithium-ion batteries have a longer opportunity life, consistently high performance, and are safer due to the fact that operators won't have to come into contact with hazardous materials (which reduces the risk of accident at work claims and financial loss due to operators taking sick leave). Additionally, Li-ION batteries are space-saving as no charging room is required, meaning you have freed up space for other equipment or warehouse operations.
Interested in Lithium?
If this is something you'd be interested in trying, get in touch today to discuss your requirements and see how we can help.