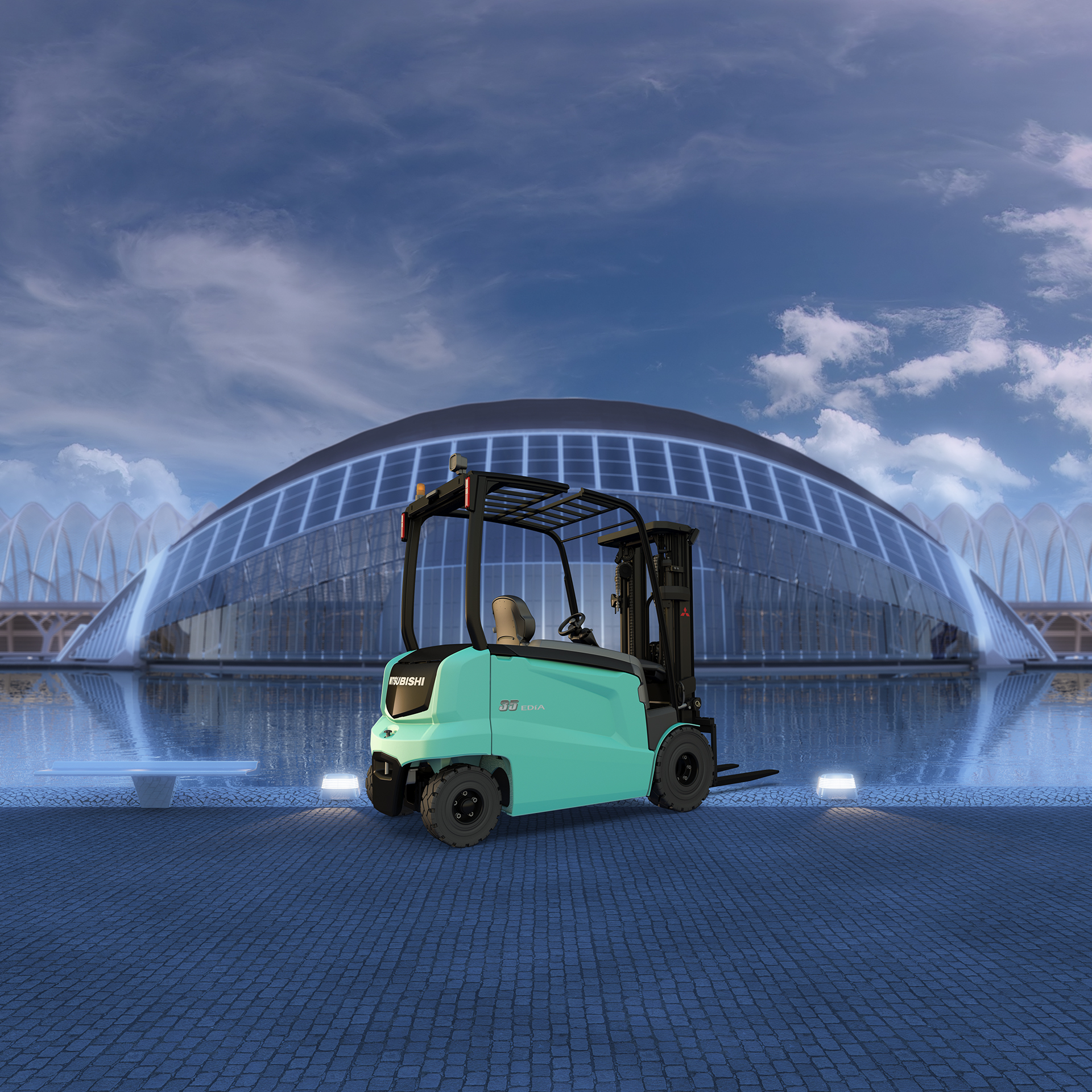 WHY MITSUBISHI FORKLIFT TRUCKS?
FOR MORE THAN 25 YEARS, MITSUBISHI FORKLIFT TRUCKS HAS BEEN THE LEADER IN MATERIALS HANDLING EQUIPMENT AND SOLUTIONS
WELCOME TO MITSUBISHI FORKLIFT TRUCKS
Keeping thousands of companies at their most productive, the name Mitsubishi Forklift Trucks has become synonymous with quality, reliability, and value for money.
Mitsubishi Forklift Trucks has been a pioneer in the field of intralogistics and material handling solutions for almost 30 years. The award-winning product development team are world leaders in achieving the ultimate in driveability - at the same time, they define the green standards for fuel economy and low emissions.
GROUND BREAKING INNOVATION
Mitsubishi Forklift Trucks acts as a practical partner for thousands of companies and offers intelligent and reliable total solutions. As part of Mitsubishi Heavy Industries, you not only benefit from groundbreaking product innovations, but also from our worldwide reputation for reliability and financial solidity.
Mitsubishi Forklift Trucks industrial trucks can be recognized by the distinctive colour "Jewel Green", which was developed in Japan in the 1990s as a distinctive trademark. The colour of the vehicles refers to a green diamond and symbolizes our core values ​​​​of quality, reliability and value for money.
The wide product range of Mitsubishi Forklift Trucks - including forklifts, reach trucks and narrow aisle trucks, order pickers, pallet trucks and driver-less transport systems - can be found all over the world and fulfills the most demanding logistics tasks in a variety of industries and warehouses types. Mitsubishi Forklift Trucks UK delivers complete solutions where these forklifts become part of your operation. Every industrial truck is developed based on our core standards of innovative design, advanced technology and uncompromising quality.
WIDE PRODUCT PORTFOLIO
With a product portfolio of over 150 different models - each with different options - we are able to supply the right truck for every individual need. The use of durable materials, intelligent engine management systems and built-in safeguards extend the life of each truck and reduce maintenance. Our award-winning research and development team is a world leader in achieving the ultimate driveability while meeting all sustainability standards for fuel economy and emissions.

Our global expertise, quality products and strong local customer service give you the power to take control. Our excellent tailored service is an integral part of the Mitsubishi Forklift Trucks experience - tailored to your needs, we ensure that you receive and retain full control of all your logistics processes. The result is positive returns on sales and healthy users.
FROM FINANCING TO fleet management
You may be wondering which finance model is the right fit for your materials handling operation. Which is better, lithium-ion or tried-and-tested lead-acid batteries? Would like to reduce costs, and improve bottom line results, but you don't know how to go about it.
We would be happy to support you in optimising your operation and are available to advise you. Together we will find suitable solutions to make your intralogistics processes even more efficient while reducing your total operating costs to a minimum.
Would you like us to advise you?
We are here to provide you with solutions & support advice.