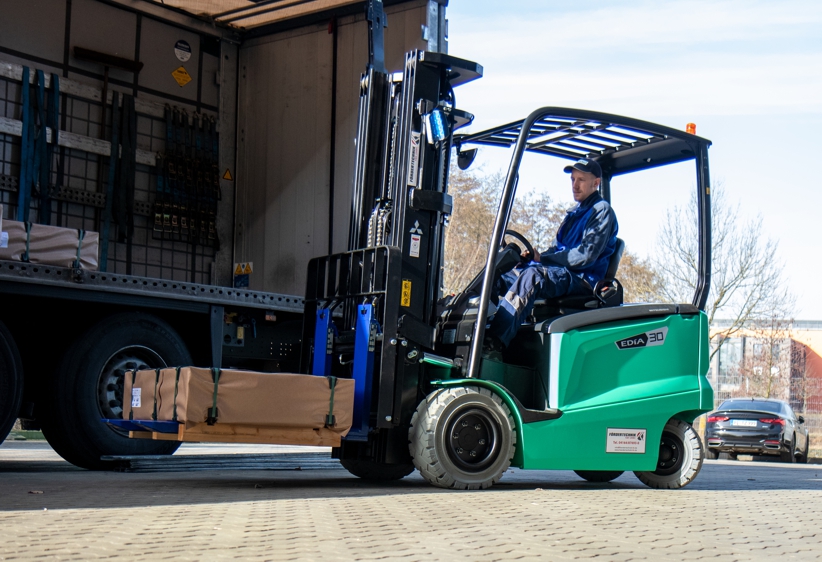 Forklift Driver & Safety Training
SAFE AND EFFICIENT OPERATION AND HANDLING
Health & Safety Solutions
Well-trained forklift drivers not only contribute to safety, but also to the efficiency of your material flow at your location. By following best practices, your operators will be more productive, cause fewer accidents and you can keep your total cost of ownership to a minimum. We can offer you a comprehensive range of recognized training courses to fully exploit the potential at your location. Our experienced trainers use the most effective training methods to achieve extraordinary results.
We offer driver training for both forklifts and warehouse equipment. The training courses are usually held on site at the customer's premises. The driver training takes place with your own forklifts or the industrial trucks from Mitsubishi Forklift Trucks. However, from experience we know that the efficiency of the training increases enormously when you use your own vehicles in your own warehouse. Your employees can practice with (new) materials and processes in a familiar environment and immediately put what they have learned into practice.
In addition to forklift training, we also offer safety instructions and training for additional equipment required.
After decades of experience, we can confidently say that we know everything there is to know about working safely and using equipment efficiently. On this basis, we can work with you to consider which training courses best suit your material flow and your team. We will help you with the training of beginners, experienced drivers and instructors, both individually and in groups. We look closely at each company and team to determine what training is desired and required.