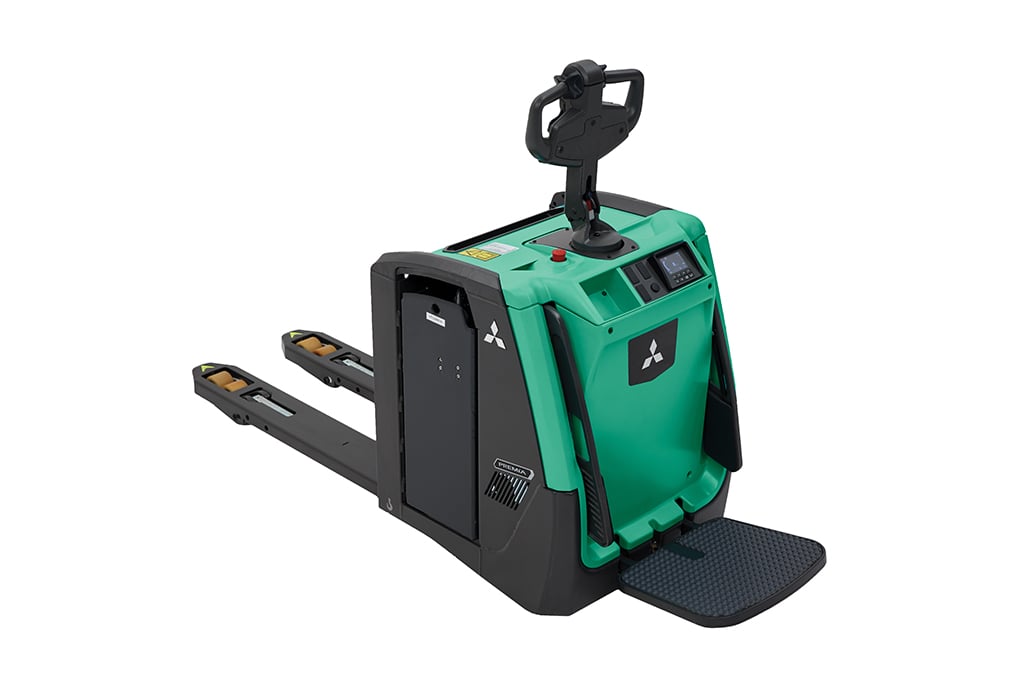 Power Pallet Trucks
FASTER, SAFER, SMARTER
An operator's dream
Powerful and practical
Mitsubishi power pallet trucks are a popular solution for safe, quick and easy load handling in stores, warehouses and loading docks.
With extremely strong, endurance-tested and well-protected construction, they feature fewer wear parts and a low energy consumption.

Designed to power through long shifts, they are easy to operate — even for unexperienced drivers — and are built to perform reliably even on uneven surfaces and in extreme conditions.